We protect you and your eyes from Blue Lights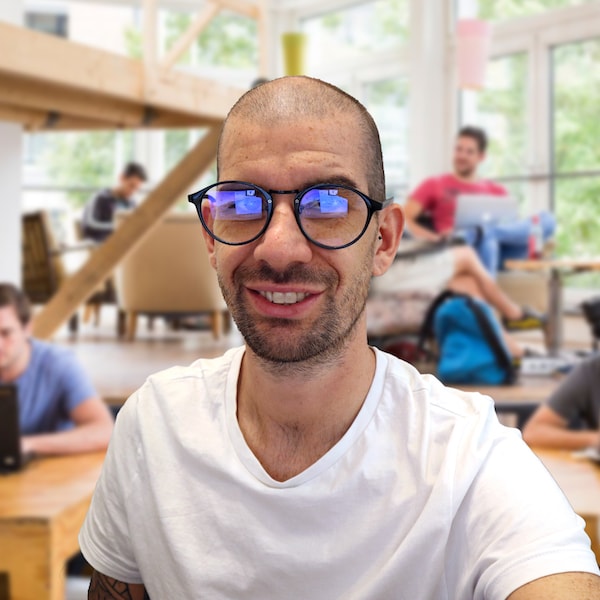 Working 8-10 hours a day in front of the PC screen, I realize that in the evening he can't even hold a book because his eyes are tired.
It is from there that I begin to study to find a solution, comparing with all his colleagues in the sector, I discovered the blue light and I started to study how they work.
The problem is simple: all electronic devices emit blue light that changes our biorhythm.
For work I can't avoid to use electronic devices: all my work is related on that.
This gives rise to the idea of creating a line of glasses that allow you to work safely with PCs but without having to use shades on the screen that change the colors.
Higher quality than I originally expected and it does look blue light as the lens have a yellowish tint to them. You can see it more clearly if you hold the glasses towards bright light! Mostly glad it fits my huge head! lol Anyway, they're really cute and gets compliments!
I use them every day, before I had problems with headaches for television and the phone, not anymore, they are very practical and light, I also use them outside the home because they also dampen the UV rays that usually make my eyes hurt, I recommend a lot the purchase also seen the price more than advantageous
The glasses went not long, literally 2,5 weeks, the quality of the material of the glasses and the performance is excellent, they do not interfere with walking in them constantly, nothing from them hurts, does not press on the nose, well, maybe a little bit and then because before that no glasses were worn at all
After working at the computer and then removing the glasses, you understand how they really soften the brightness. Who works often at the computer i highly recommend ordering. Went a month in mo. Who doubts, do not think, order, it's a little money, but very good protection for our eyes in our age of technology.